Thank You!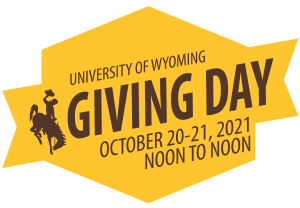 UW's Giving Day has ended but Sweetwater County Extension wants to thank you for your support. Your support will help our programs throughout this year.
OUR MISSION
The University of Wyoming Extension provides lifelong learning opportunities for the people of Wyoming and empowers them to make choices that enhance their quality of life.
OUR VISION
The University of Wyoming Cooperative Extension Service will be recognized and respected for providing lifelong learning opportunites for the people of Wyoming. With the land-grant university as our foundation, UW CES will be the leader in outreach education throughout the state. UW CES will actively involve Wyoming people, institutions, and communities as we provide learning for better living. We will be responsive to the needs, concerns, and aspirations of diverse audiences.
OUR OFFICE
Western Wyoming Community College
Room #2011
2500 College Drive
Box A-700
Rock Springs, WY 82901-0428
mjohn157@uwyo.edu